PASSIONATE LIVING
A Healthy, Organic and Peaceful Life
"I truly believe passionate pure living is everything you do, everything you touch, everything you say, and everything that you believe in... to be in harmony with one another. To exercise your body and be aware in everything you taste to be it's purist and in no harm to your heart or the heart of another. To be in love and to feel love is to give love unconditionally. To have faith...living in faith of GOD"
-Rose Tatiana Warken Ceballos
.
.
Reach for a healthier and passionate life!
*Feel better in your body and achieve your overall ideal weight
*Identify the foods and meals that suit your bio-individuality
*Fit healthy eating and preparing meals into your life
*Transition from a Standard American Diet (SAD) to Whole Foods eating
*Discover a fitness routine you can be passionate about
*Experience an increase in overall happiness in your life
How does it work?
My personal plan works by asking you a series of detailed questions about yourself. Your honesty is truly important (all your data are strictly confidential). You will be asked questions about how you feel, what you eat, your current lifestyle and everyday signs and symptoms. Your answers are then analyzed to assess your overall wellness.
Based on your analysis, you will receive a personalized program on-line, Inspiration and support to help you stay focus on your path to vitality and longevity.
Are you ready for a change?
Conventional dietary theories present you with food restrictions and limitations that are difficult to sustain over time. Such quick fixes do nothing to help you achieve life long health and happiness. You have probably tried a variety of diets, and may even have managed to do well on some for a few weeks or even months. However, the emphasis that most diets place on willpower, deprivation and denial is both unnecessary and conterproductive. Unless you have a plan that is practical, works with your lifestyle, and takes your individuality into account, the changes you have worked so hard to make will not last.
Although raw living Plant-Based foods is very nutritious, I do not guide an all-raw-diet. I prefer to stress important principles of good nutrition, and tailor each person's individuals needs from there. My expertise is in helping you to figure out what works best for you.
True approach to life incorporates things that nourish you other than food, including honest and loving relationships, a meaningful relationship with faith in God, a career, passion that inspires you, and physical activity that you enjoy. As your personal guidance, I will work with you to help you find balance in your daily life and the foods you eat on a daily basis. Base on your needs, I will gradually introduce new and healthful foods and activities into your lifestyle. As you start to feel better, these habits will have a natural tendency to remain with you, and will crowd out the less healthful ones to ease you towards radiant health!
A message from my heart:
This is not a job for me but a passion of the heart to help those that truly need me and depending on their situation, that I can be of help to them. To educate those that wish to learn. It is not a business but rather an advocacy to better the lives and to help others make better and wiser choices for themself and for their loved ones. "We can all love more, give more, do better, be better and never stop learning about ourselves and the world around us."
Please feel free to send me a message. Share your thoughts, words. My honesty is that I may not be able to reply back to you the very day your message arrived. But I will always reply back as soon as I can.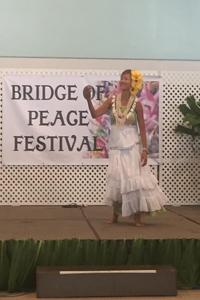 Rose Tatiana, a 33 years veteran in the fitness field on Oahu & Kauai, who has immense passion for holistic fitness/wellness and whole food / plant-based nutrition, certified fitness trainer & senior/adult group fitness instructor with a passion interest in anti-aging and disease prevention who lives a healthy and natural lifestyle. She truly is passionate in helping to support others in creating a happy, heathier life. Rose is the founder of Passionate Living: A Healthy, Organic and Peaceful life site, which helps people of all ages to live a more vibrant life. She is also the Founder and instructor of the Kupuna Wellness Ageless Beauty Fitness Program which began in 2002 on the island of Kauai and she has continue to help and advocate senior wellness. Rose's exercise classes has the support recognition from County of Kauai, Mayor Derek Kawakami, Department of Parks & Recreation. Rose also writes and contribute for various publications including the Kupuna Wellness Newsletter, Passionate Living Newsletter, Ma'ema'ePURE and she is the author of 2 published books and is currently writing her third book on recipes for healthy living, passionate words her "heartsongs".
Kind Words of Appreciation
My experience with Rose was life changing. Not only do I see a physical change in myself, Rose helped me change my lifestyle, become a stronger and happier self, love myself and provided me with tools to continue and succeed on my own. I couldn't have done it without her. She asks nothing in return which is unbelievable! She wants me to live my life no matter what comes my way that in my past, would have weaken me. I have since left Maui to return home to Kauai to be with my 83 years old father. Through this Covid-19 virus that have hit our island, I am grateful that my father is not alone. Thank you to Rose for helping me to be a better daughter. Thank you for your gift, I know it was you. Thank god for Rose!
Wainani, 60, Kaua'i, Artist, Caregiver
Rose has been a fantastic help and support in getting me back on track with the right type of exercise for my objectives, and eating plan that is not a diet and most importantly finding the right mind set to see me through. I feel Rose has given me the holistic approach and there's been a beautiful combination of coaching and guidance which I think makes the difference. It is Rose's unique ways that makes you believe. My wife loves me more and she is so thankful to Rose for helping me. Rose, if you ever want to visit the state or UK, please be our guest.
Perry, 53, California & UK, Screen Play Writer/Business Owner
Thank you Rose! I so enjoy your help. You are adorable and your words are so sincere & encouraging. Your nutrition & fitness plan are wonderful and I don't think I could have done it without you. You opened my eyes to a new way of eating! By the way, you'll be happy to know that I resently adopted a 9 year old poi dog name Kaipo and been doing a lot of hiking on my weekends off with him. You have such a big heart. Keep up the good doings Rose!
Keri "Lei", 49, Hawaii, Marketing Consultant
"I had tried everything to lose weight for 4 years. For 4 years, I was working out at least 5 days per week, 1 hour to 1.5 hours per day. Although I was working out constantly, I was gaining weight steadily. After the course of 4 years, at 5'4 in height, I had gotten up to 164 pounds. At the gym, they kept saying I was gaining muscle (so untrue!) and I was so frustrated so I contacted with Rose pleading for her help for a new healthy eating plan. She is one busy lady but still took the time to really listen to me and to read my story.
The plan arrived and off to the grocery store I went to stock the items on her grocery list. In her very DETAILED and DAILY emails, she coached me and instructed me on the details of the plan, which my other nutritionist never did for me. She even offered me numerous recipes which are absolutely delicious to eat. I was never hungry on her plan. Her emails support was incredible. Rose gave me the individual attention I needed to finally lose the weight healthily and keep it off.
Today I eat better than I ever thought I could. My doctors are so impressed with my body fat loss and people I know, noted on my skin being healthy looking and it glows. Thanks to Rose...in the past 3 months, I dropped 20 pounds and 3 pants sizes. Everything she told me rang true. My fiance loves my new body and I get complements everywhere I go! Life is great! Her support is wonderful!
Maria, 42, Pennsylvania, Accountant/Business Owner
Rose's loving and passionate approach was exactly what I needed to start eating healthy and lose 10 pounds. Now, it may not seem much, but it was to me! She is totally one that walks her talk. Rose is inspiring, energizing and so informative. I appreciate everything that she has done for me and at the same time, she has helped me to appreciate the man in my life. Rose has been my great friend through my journey.
Nohea, 39, Hawai'i, Sales